Edinburgh Padel Festival
Mon, 11 Nov 2019 00:00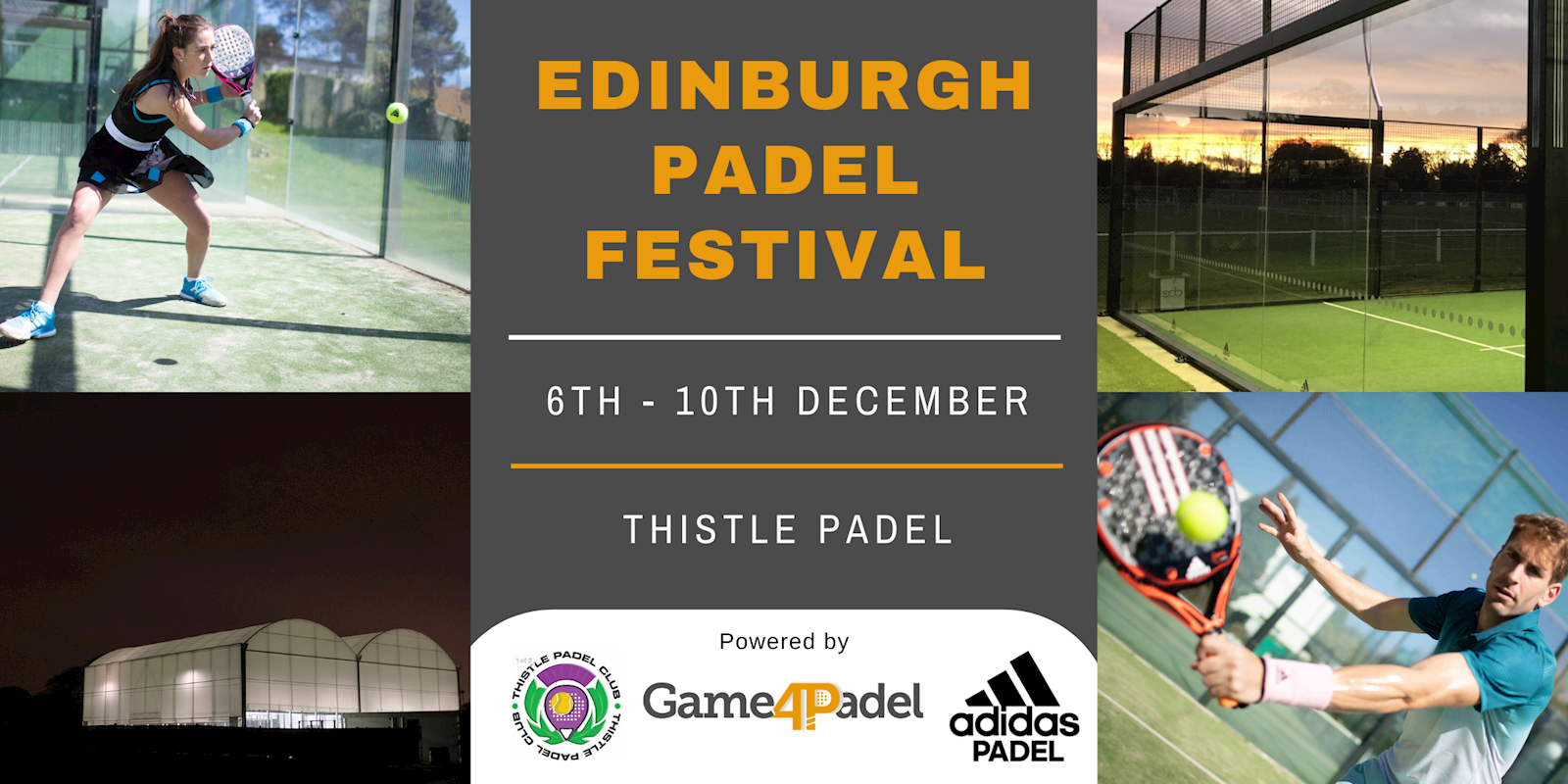 To celebrate the relaunch of Thistle Padel with its brand new roof, Game4Padel invites your organisation, team, group, business, to try padel for free from Friday 6th to Tuesday 10th December!
How to register?
Go to https://www.eventbrite.co.uk/e/edinburgh-padel-festival-powered-by-game4padel-registration-80040436099
Create a group (your team name, organisation, school, univeristy, business, etc).
Age restriction: 11yo+ with groups of adults. No age restriction for schools bringing 11 children or more.
Choose a date and time for your 2 hour padel introduction.
Dates and times available are from Friday 6th to Tuesday 10th December at 10am, 12pm, 2pm, 4pm, 6pm and 8pm.
Choose a number of attendees (min 6 - max 16)
Add attendees details (first name, last name, email address)
Book and play padel!
On the day:
Each introductory session lasts 2 hours. Our coaches will introduce your group to the game and organise matchplay while giving some important tips! Rackets and balls are provided. Please make sure players wear the appropriate clothing and footwear for a game of padel.