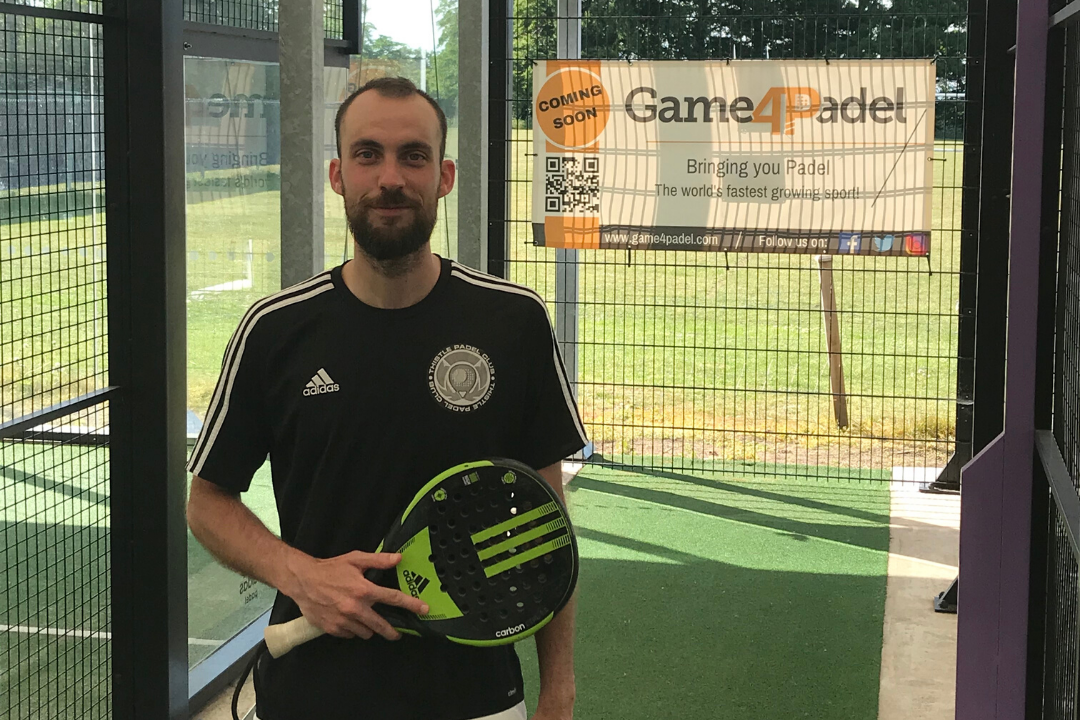 Private lessons
Become a better padel player or simply discover the game of padel with the help of our coaches! The LTA Padel COVID guidelines currently only allows for 1 on 1 lesson and the coach is required to follow strict hygiene rules before, during and after each lesson.
Our coaches will check court availability, book your court and confirm your lesson. Payment for your lesson has to be made by bank transfer prior the lesson. If you have to re-arrange your lesson please give at least 24 hours notice or a cancellation charge may apply. In the event of bad weather your lesson will be re-scheduled to a new date that is agreed between you and the coach.
---
Angel Benito Castaño
Angel is from Madrid. He holds a degree in physical activity and sport science and he is a also qualified padel coach. Angel has been dedicated to the world of the padel for 20 years, both as a competitor and a coach, working with all kind of players (from beginners or kids to high performance). His highest ranking in the Spanish Padel Federation was number 20 and he's currently number 1 in the UK.
Individual lesson: £32/hour
To arrange a lesson please text or email Angel directly on
T: 07397 320053 or E: angelciri2@hotmail.com
---
Alastair McCulloch
Alastair is a qualified Tennis, Padel and Football coach and experienced Padel player. He is a co-founder of Thistle Padel and has introduced a lot of players to game since the club's opening in 2017.
Individual lesson: £32/hour
To arrange a lesson please text Alastair directly on
T: 07508102211